Mrs. Chinwe Ezenwa
Board Member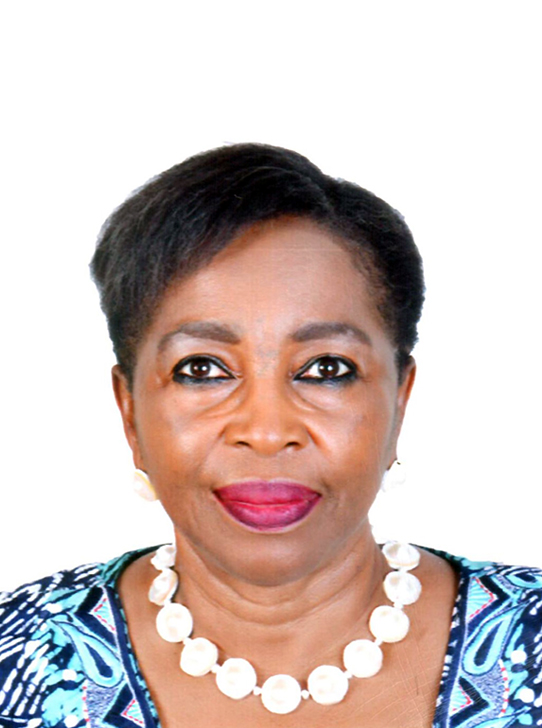 Chinwe Florence Onyeagom Ezenwa (Mrs.) is a member of the board of Brittania-U, a position which she took in 2011. She graduated with B.Sc. and M.B.A degree Library studies, from Enugu State University of Science and Technology and Concordia University, Montreal, Canada, respectively. She has worked for more than thirty-five (35) year in Governmental Organizations, Non-Governmental Organizations, Consultancy and Management/Policy positions. She was a Librarian and started her career with the Montreal Star Publishing Company, Canada and then the state House Lagos.
In 1985-1987, Mrs. Ezenwa worked with the Federal Ministry of Education as the Principal Librarian. During her period there, she acquired excellent technical and policy formulation/implementation skills. Chinwe is prudent and has a very keen vision for the transformational potentials in her career. Her undisputed performance and unique record projected her to high sensitive positions including:
Assistant to the Honourable Minister of Education (2001-2002) Assistant Director, Police Service Commission (2002-2003) Deputy Director (Personnel Management), Police Service Commission (2003-2005) Deputy director (SERVICOM Unit), Police Service Commission (2005-2006)
Between March and December 2008, Chinwe held the position of Deputy Director (Shipping Development Management), Federal Ministry of Transport and in January 2009, Chinwe was appointed Acting Managing Director/Chief Executive Officer of the National Inland Waterways Authority, and subsequently made Director of Maritime Services, Federal Ministry of Transport. She retired from Civil Service in. 2011 and has continued to excel as an entrepreneur and owner of an indigenous bag manufacturing company. Mrs. Ezenwa was invited to join the Board of Brittania-U in 2011.